Individual Agent Website ($550 inc. gst)
Comes with complete online real estate business software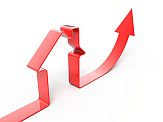 A great offer for real estate sales and property management employees

Your own personal micro website for all your listings - free standing and using your own name. We will help you find a personal domain name for your site the cost is $44.00 for 2 years.

All the features of real office marketing system are detailed at realestate2020.com.au except it's for one person, and not a complete office with staff. (unless you have the office version)

You have full access to the data base system for uploading your own properties and all the enquiries come back to you exclusively. Your listings are also placed on the major free real estate portals.

The system includes a complete news letter system for promoting your listings to your clients, all the stats are provided.

The website - a once only cost of setting up is $550.00 including GST. Your monthly cost for hosting, email and use of the real office marketing system is $55.00 including GST.

We are so confident of the results you will receive there is no contract & only a 30 days notice for terminating.