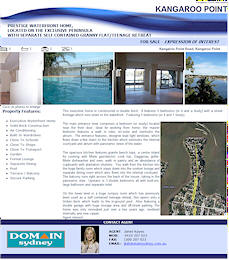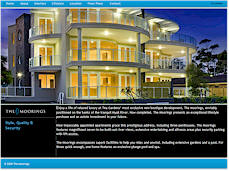 Do you have a special property listing that would benefit from an extra presence on the internet.
OPTION A:
We build special low cost property sites for individual properties osted on their own separate web address and using their own domain name.
From:
$150.00 plus GST for single page as a subdirectory on your existing website or plus $33.00 per month hosting on dedicated IP
OPTION B:
We can point a special domain name to any property on your database entries to give the vendor an extra selling advantage.
Once only cost of $88.00 incl GST
OPTION C:
We can encode all your listings in order that you are able to use your company domain name plus the property ID to display any listed property in the database. This is particularly effective for emailng properties to prospective clients and other forms of marketing.
Once only cost of $110.00
Get started.
Call us for a free demonstration Monday - Friday 9am-5pm Australian Eastern Daylight Time .
Contact Us
Address
449 Old Maitland Rd Mardi NSW 2259
Your message has been sent. Thank you!