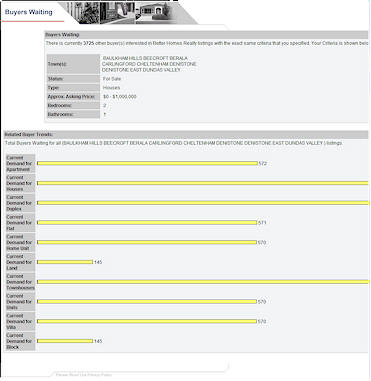 Show your vendors how many potential buyers you have waiting for properties to go on the market!

Buyers Waiting is probably the most fantastic tool on the Internet for real estate agents as it allows agents to show potential sellers how many people are out there looking for a property like the one they are thinking of selling.

The administration section of Buyers Waiting provides your agents with a means of adding property specifications for potential buyers. Selling customers can then access your website and see how many listed buyers are just waiting to buy the property that they want to sell.

With the Buyers Waiting feature potential sellers are sure to sign with your office, as they will be able to see the amount of people waiting to buy properties... Enquiries are there now, all you need to do is use this tool to generate the business for yourself.